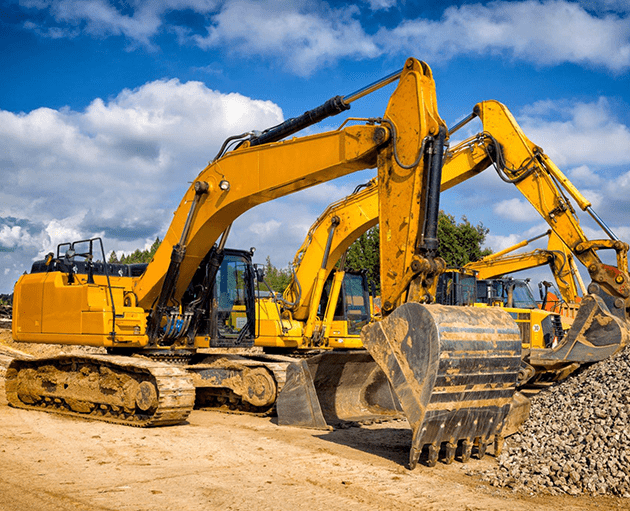 Equipment supply in Al Jubail
Get equipment supply for rental in Al Jubail. Some of the equipment we provide for rent includes Hydraulic cranes, Crawler crane, excavator, loaders, graders, bulldozers, etc at an affordable cost.
Hydraulic Cranes , Crawler Cranes , Excavators, Loaders, Graders, Bulldozers, Forklift, Articulated and Telescopic Manlift, Mobile Cranes & Tower Cranes, Boom Trucks, Air Compressors, Welding Machines , Tower Lights, Generators.
Hesham M. Al-Muzain Gen. Cont. helps you solve your equipment and construction challenges through our vast equipment offerings, quick response times and proximity and having convenient rental plans. If you need assistance with equipment rental, please do not hesitate to get in touch with us, we are happy to help.
| S. No | Category | S. No | Category |
| --- | --- | --- | --- |
| 1 | 25 Ton Mobile Crane with Aramco or TUV Operator | 24 | 150 KW generator |
| 2 | 50 Ton Mobile Crane With Aramco Or Tuv Operator | 25 | 200 Kw Generator |
| 3 | 70 ton mobile crane with Aramco Or Tuv Operator | 26 | 250 kw generator |
| 4 | 100 Ton Mobile Crane With Aramco Or Tuv Operator | 27 | 320 Kw Generator |
| 5 | 130 Ton Mobile Crane With Aramco Or Tuv Operator | 28 | 400 Kw Generator |
| 6 | 240 Ton Mobile Crane With Aramco Or Tuv Operator | 29 | 540 Kw generator |
| 7 | 20 Mtrs Manlift With Aramco Or Tuv Operator | 30 | 600 Kw Generator |
| 8 | 24 Mtrs Manlift With Aramco Or Tuv Operator | 31 | 1000 Kw Generator |
| 9 | 28 Mtrs Manlift With Aramco Or Tuv Operator | 32 | Jcb Backhoe With Aranco |
| 10 | 32 Mtrs Manlift With Aramco Or Tuv Operator | 33 | 5 Ton Forklift With Aramco Or Tuv Operator |
| 11 | 38mtrs Manlift With Aramco Or Tuv Operator | 34 | 10 Ton Forkuft With Aramco Or Tuv Operator Operator |
| 12 | 42 Mtrs Manlift With Aramco | 35 | 10 Ton Roller With Or Tuv Operator |
| 13 | Loader With Aramco Or Tuv Certified Operator | 36 | 10 Ton Boom Truck With Aramco Or Tuv Operator |
| 14 | Excavator With Aramco Or Tuv Certified Operator | 37 | 4x2 Mahindra Pickup With Driver |
| 15 | 16m3 Dump Truck With Driver | 38 | 4x4 Mahindra Pickup With Driver |
| 16 | 24mtdumpiruck With Driver | 39 | 12000 Ltrs Water Tanker With Driver |
| 17 | 66 Seated Ac Bus With Driver | 40 | 18000 Ltrs Water Tanker With Driver |
| 18 | 55 Seated Ac Bus With Driver | 41 | 32000 Ltrs Water Tanker With Driver |
| 19 | 185 Cfm Air Compressor | 42 | 6000 Ltrs Diesel Tanker With Driver |
| 20 | 375 Cfm Mr Compressor | 43 | 12000 Ltrs Diesel Tanker With Driver |
| 21 | 500 Amps Welding Machine | 44 | 3 Ton Dyna Truck With Driver |
| 22 | 60 Kw Generator | 45 | Grader With Aramco Or Tuv Operator |
| 23 | 100 Kw Generator | 46 | Bulldozer With Aramco Or Tuv Operator |