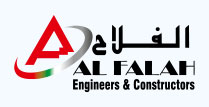 Business transportation service in Al Jubail
Al Falah Transportation is for all types of cargo, including bulk powder, bulk liquids, heavy and oversized lifts, terminal handling and warehousing, cargo packaging, freight forwarding, customs clearance and documentation, security transportation, equipment engineering and maintenance, container repair, and spare parts supply.
For the last few years, we are engaged in offering Rental Vehicles & Transportation Services to our clients in Saudi Arabia.
We provide A/C & non A/C 30 seater & 23 seater coasters, 15 seater Hi-Ace, Pick up, SUV's & Sedan cars, Dump trucks, Low bed & flatbed trailers, Hydraulic low bed, Water tankers, Diesel tankers etc.